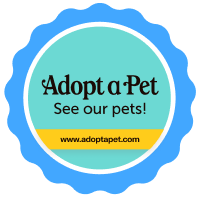 Please fill out one of our Adoption Applications if you are interested in taking one of our loving, rescued street cats into your home!
See Our Adoptable Cats on Adopt-A-Pet Here!!
Petco & PetSmart Adoptions: Our cats & kittens are availalble to meet & greet at multiple locations. Please check our Events page for locations and times. Come say hello & learn how to bring TNR to your community TODAY!! You can make a difference by registering & joining our local TNR trap teams to be a part of the solution, not the problem!
* NOTE: We are not a rescue. These are all cats & kittens who have been trapped, socialized and pulled from colonies living on the streets. If you need a rescue, please look at our Resources page under Rescues. We need to keep our people on the street, performing TNR in order to keep unwanted kittens being born and keeping you from having to locate a local rescue!
** IMPORTANT NOTE: If you can get within 3 feet of a mama cat, 9 times out of 10 she is someone's pet! Please knock on doors on your block and the blocks around you. If mama had her kittens in your yard, she felt it was SAFE! Please don't give away or call animal control on someone's kitty! When the time is right, we have the resources for you to help your neighbor get mama cat fixed. Please contact us if this is the case and we will get you to the right spot! Thank you for caring!!!
requirements for adopting one of our cats
In order to be considered as an adopter:
* Be 21 years of age or older
* If renting, have the knowledge & consent of your landlord
* Be able & willing to spend the time & money necessary to provide training, medical treatment & proper care of your new cat or kitten
* Make a charitable "pay it forward" donation of $100 which helps us cover the spay/neuter, current shots, microchipping, FELV/FIV testing, deworming & flea treatment for your kitty and the next kitty coming up. This $100 donation is good for 1 kitty or 2 together as a pair. We have a mandatory two-week trial to be sure the kitty you pick is purrfect for your home!
* Be willing to have the TNR Project foster or volunteer who has been fostering the cats/kittens home-deliver the kitty to help you both acclimate
* Completion of this application doesn't guarantee adoption of a TNR Project cat or kitten.
* You must be in Southern California. We do not adopt outside of the state.
Thank you for understanding!